To Empower volunteers to serve their communities, meet humanitarian needs, encourage peace and promote international understanding through Lions Clubs.

PO Box 14306  Tumwater WA 98511-4306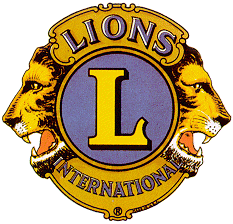 Adopt a Family

When you choose to Adopt-A-Family, you will be given the child information form which includes each child's name and toy wish list.  The family's contact information is also on the form.

You can deliver to the family.  It is your responsibility to contact the family and let them know they have been adopted and also set up delivery.  

If you prefer not to deliver to the family, gifts can be dropped off at the Tumwater School District Office located at 621 Linwood Ave. prior to Friday December 11th Please label all gifts/bags with the family number.

The family is advised that the program's goal is to get at least one gift per child. Some groups also donate food items for a holiday dinner or a small food certificate. 

Please fill out the form below and help us match you and your organization/family with a family in need during this holiday season.

TELL US ABOUT YOURSELF

Name of Organization (or Family):

Best Day/Time to Reach You:

TYPE OF FAMILY INTERESTED IN ADOPTING

Preferred Age Range of Children:

Any Other Special Requests (i.e., Interests of the Group):

If you have any questions, please call Christy with the Tumwater Lions Club at 360-528-1213 or email us at TumwaterHoliday@comcast.net (preferred) and a program volunteer will contact you as soon as possible.  Once again, thank you for your participation and generosity.  Happy Holidays!